Get your move where you want it, Use Mover.
Introducing The Best Packers And Movers in Vadodara
Considering hiring the best packers and movers in Vadodara? Look no further than JK Rapid located conveniently in the heart of the Vadodara.
As the best packers and movers in Vadodara, we are known as one of the best services providers for local relocation across Indian cities and states.
With years of experience, our team provides fast and professional services tailored to each customer's individual needs. We understand moving can be a stressful process so we take extra care with your belongings to make sure they arrive safely at their new home or office.
From disassembly of furniture through packing into boxes, loading onto trucks, transport across India as well as setup in the destination location – JK Rapids makes it easy!
Our movers are friendly and respectful; you'll never feel like just another number when working with us! If you need help relocating any place around Vadodara or anywhere else in India – let JK Rapid Packer & Mover handle all your relocation needs today!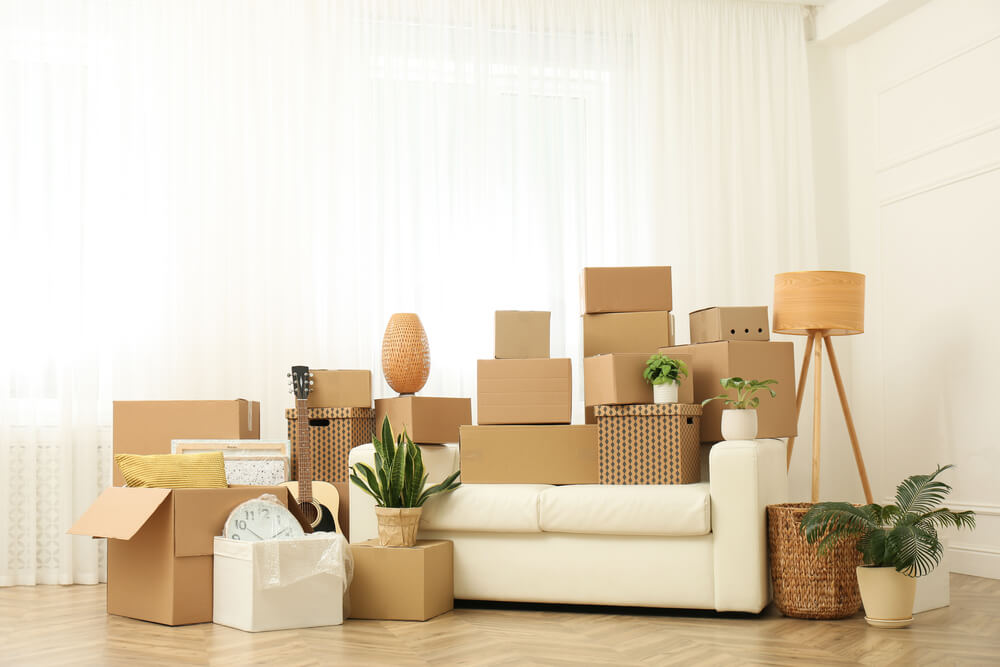 From packing your belongings to transporting them to the new location, everything needs to be done with precision and care.
Our car shifting services make sure that we deliver your vehicle safely and with priority.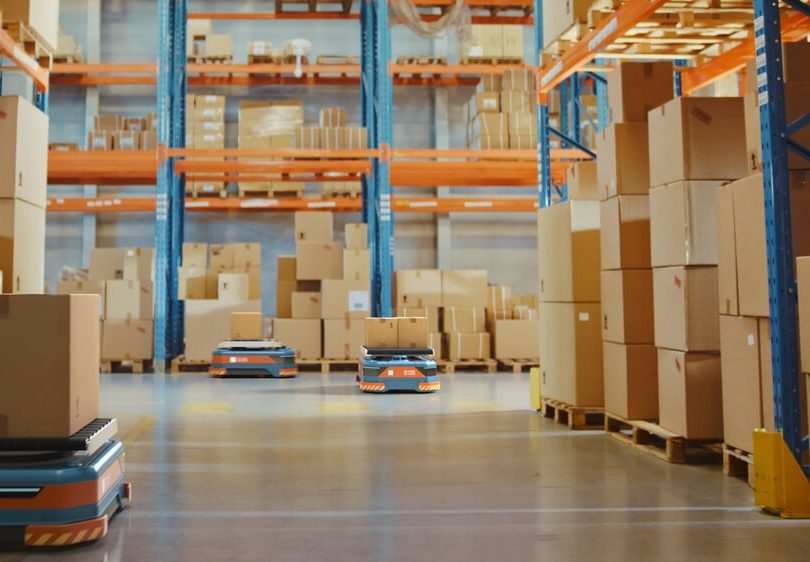 Warehouses are secure facilities that can store your belongings for a short or long-term period.
Professional moving companies have the equipment and experience to load and unload your belongings quickly and safely.
We have the experience and expertise to pack your belongings safely and efficiently.
Office shifting is a complex process that involves moving delicate office equipment and furniture.
Best Packers and Movers in Vadodara, Gujarat - A Services Like No Other
With state-of-the-art facilities and compassionate care, our services are regarded as the
best packers and movers in Vadodara
by our customers. As experts who have serviced customers through countless successful moves over many years we know exactly how important trustworthiness is when trusting someone with valuable possessions – expect nothing less from us but exceptional quality service every time! We guarantee that dishes, appliances and other items will stay safe during transit without scratching walls on arrival due to superior planning strategies by experienced professionals specialized only for this purpose under expert guidance here at JK RAPID for unparalleled peace-of-mind while transporting goods between places anywhere close by or way far away.
Moving You Forward, with Every Step
We strictly adheres to set international standards and is known in the market for giving outstanding and hassle-free premium quality services like household goods packing services,
household relocation services
, industries & office relocations, cargo transportation services, household goods transportation services, commercial goods transportation services, cargo moving services, domestic cargo services, Industrial transportation and packing services, heavy machinery transportation.
Why Should You Choose Us As Your Moving Partner?
Used JK rapid packers and movers to move within Vadodara. The team was awesome! They knew what they were doing and were polite and clean. The flat I was moving to was on the 5th floor and the day I was moving, the elevator stopped working. The team didn't hesitate and moved and assembled everything! Yes they ask for a tip, but for their professionality and efficiency they deserve it. They showed no ego and attitude and we're extremely good at their job. I did have a few small things break here and there but that's expected when they have to carry all your stuff 5 floors. Awesome service! Thank you guys!!

I would recommend these guys for shifting your household goods with ease. They are professional and concerned about your needs. Hassel free shifting. I had to shift a lot of delicate and costly furniture, it was well packed and sealed with pastic wraps. No damage to any of the items. Dedicated service provided by JK Rapid team.

got very good service while shifting my house hold item from Vadodara to Surat.They use good quality packing material to cover all edges of household items & their Packing methods are impressive & specially for fragile items. I got all my belongings item well packed & found no damage at time of delivery at Surat. The best part i liked their on time delivery commitment. The staff were also trained in packing method & cooperative. While the staff at unloading point was also good. I am happy & satisfied with their services.
Why is JK Rapid the Best Movers and Packers in Vadodara?
We have been in this business for more than a decade, and let me tell you, JK Rapid Packers and Movers Vadodara is a big name when it comes to moving stuff in India. We have offices all over the country, and people really like what they do. They've even won some awards!
Equipped with the latest technologies and experienced staff, JK Rapid is considered as the best packers and movers in Vadodara by home and office owners.
We guys do a lot of things. We can help you pack and move your things, Relocation services Vadodara, shift your office, vehicle shifting services, and store your stuff safely. So, if you're in Vadodara and need help moving, here's why you might want to think about choosing Packers and Movers in Baroda.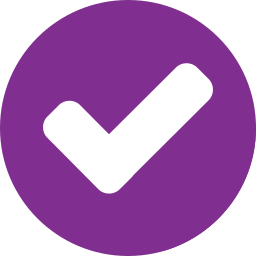 Wide Range of Services
JK Rapid Packers and Movers provides both domestic and international packing & moving services, car transportation, warehousing, and storage facilities for both residential and commercial clients.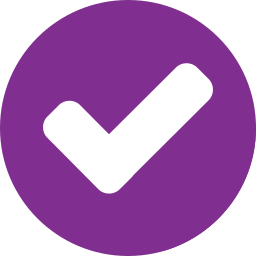 Experienced Team
Our company has a super-duper team of experts who are really good at moving stuff. They know how to pack things really well so that nothing gets broken when we move it from one place to another. We use special packing stuff and tricks to make sure your stuff stays safe and sound.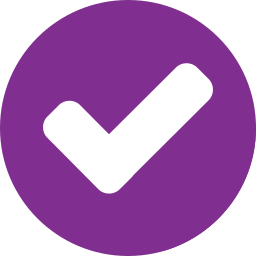 Quality Assurance
JK Rapid Packers and Movers have a dedicated quality assurance team that ensures that all the services are delivered as per the highest standards of quality. They also provide insurance coverage for your belongings to give you complete peace of mind.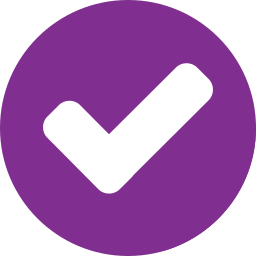 Technology-Driven Processes
With a user-friendly online booking system, real-time tracking of consignments, and a customer care team available round-the-clock, JK Rapid Packers and Movers have implemented technology-driven processes to provide a seamless relocation experience to their clients.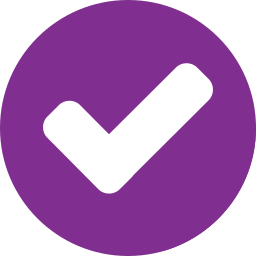 Professionalism and Expertise
At JK Rapid Packers & Movers, we have a group of skilled folks who really know their stuff when it comes to moving things from one place to another. They're like moving and packaging experts! These guys have all the right tools and skills to make sure your stuff gets packed up and moved without any problems. So, when you choose us, you can relax and have a stress-free moving day.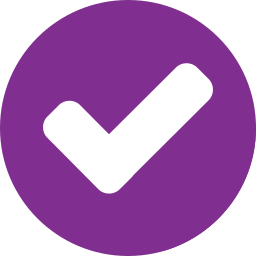 Customized Solutions
This company makes things just for you. They chat with you to find out what you want and then create a plan that's just right for you.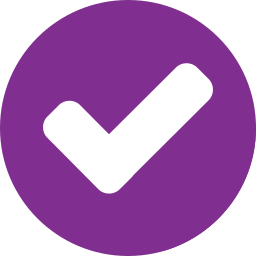 Quality Assurance
JK Rapid Packers & Movers takes great care to ensure the safety and security of their clients' belongings during transportation. They use high-quality packing materials and employ strict quality control measures to ensure that all items are handled with care.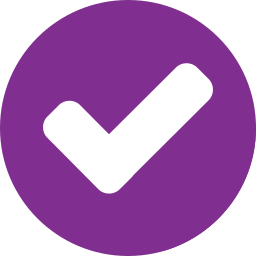 Timely Delivery
Our company is known for being really good at getting things where they need to go right when they need to be there. This is super important for our customers who are in a hurry to move or have stuff that can't wait.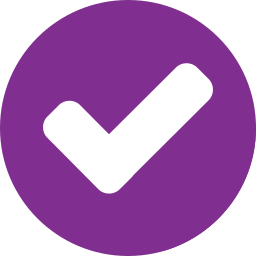 Affordable Pricing
With competitive pricing for its services, JK Rapid Packers & Movers offers cost-effective options to clients who are looking for reliable logistics solutions.
In simple words, JK Rapid Packers and Movers is a great pick when you're moving in India. They're really good at this because they've done it a lot, they offer lots of different services, and they really care about making you happy.
But remember, before you decide on them or anyone else to help you move, it's smart to check out your choices and see what works best for what you need. It's like picking the best ice cream flavor – you want to make sure it's just right for you!
Most Trusted Packers and Movers In Vadodara
Moving can be a big deal, right? But don't worry, we're here to make it super easy for you. We take care of everything, from packing up your stuff to moving it safely to your new place.
Guess what? We're one of the best packers and movers companies in Vadodara, and the best part is, we don't charge you a fortune. Our prices are totally reasonable!
Got questions? No problem at all. Just give us a shout, and we'll answer all your queries. We're here to help!
Our team is like a bunch of pros when it comes to handling your precious belongings. We treat them with extra care because we want you to be all smiles with our service.
We're not old school. Nope! We use smart planning and cool technology to make moving a breeze. Quick, easy, and budget-friendly – that's our motto.
We've got all the fancy tools and awesome trucks needed for the job, and guess what? We're licensed to do this work, so you're in safe hands.
Our team of experts will take excellent care of your stuff. We're proud of our fantastic service and our experienced staff. We do everything you need for a smooth move, like packing & moving your things.
We're one of the best packers and movers in Vadodara, and we have reasonable prices. If you have any questions, just ask us. Our highly skilled team will handle your things with care, and we want you to be happy with our service.
We use smart planning and technology to make moving quick, easy, and affordable. We have all the modern tools and trucks we need, and we're licensed to do this work. Our team in Vadodara knows how to do packing, moving, and the transportation right way.
If you want the best packers and movers in Vadodara for a safe and affordable move, just fill out our form. We'll give you the names of the most trusted packers & movers in Vadodara and a quick estimate of the cost. Our experienced team will take care of everything, from taking things apart to unpacking. We believe in giving you fast, affordable, and top-quality service.
Why Do You Need Packing and Moving Services?
Shifting to a new home or office is not an easy task as you have to look out for things at your new place making sure you don't miss anything and along with that, you have to keep in touch with the staff at your old place.
So, the question is why do you need packers and movers in Vadodara? They help make things easier and better for you, everything is at your fingertips with a staff who is packing everything from your old place to the new one in a few hours. These services offer a range of benefits to help make your move smoother and more efficient.
To give a more defined view of why you need Vadodara packers & movers, here are some reasons:
Expertise
Sure thing! Experts, like JK Rapid packers and movers in Vadodara, really know their stuff. They've done this a bunch of times, so they've got the scoop on how to make moving a breeze. They can help you figure out the best way to move your stuff and make it super easy for you.
Convenience
Moving can be a big chore that takes up a lot of your time and can be a real pain. But guess what? You can make your life a whole lot easier by getting some professional help. When you hire the best packers & movers in Vadodara, they do all the hard work for you. They'll pack up your stuff, load it onto a truck, unload it at your new place, and even unpack it if you want. This leaves you with more time to do the fun stuff or take care of other important things while they take care of the heavy lifting. So, don't stress about moving all your things yourself. Just call in the experts, and you'll be all set!
Safety
We are one of the professional packers & movers company in Vadodara come equipped with the necessary tools and equipment to ensure the safety of your belongings during the move. We can pack and transport fragile items with care to ensure that they arrive at your new home or office in the same condition they were in before the move.
Cost-effective
Thinking about hiring people to help you move your stuff might seem like it'll cost you more money, but it's actually a smart move that can keep your wallet happy in the end. These packers and movers Baroda experts can protect your things from getting broken and also save you loads of time and energy that you'd have used if you did it all by yourself.
Insurance
Most packers and movers offer insurance coverage for your belongings during the move. This provides you with added peace of mind knowing that your belongings are protected in case of any unforeseen circumstances.
In simple words, getting help from packers and movers in Vadodara can really make your moving day much better. It's like having expert buddies who can take care of everything for you. This is a smart choice that can help you save time, energy, and even some cash in the end.
What Are Some Tips To Choose The Best Home Relocation Services? ​
Do you need help with finding the right packers and movers in Vadodara? As we know, it can be difficult to find packers and movers that we can rely on. A company that fulfills the promise of safe transportation from one place to another.
To help you out, we have narrowed down some experts tips on how you can make the right choice while choosing the best packers & movers  in Vadodara.
Research Online
Begin by doing your research and making a list of potential packers and movers in Vadodara. Check their websites, read reviews and ratings, and ask for recommendations from friends or family.
Services
Take a look at what the folks who move your stuff can do for you. Make sure they can do all the things you want, like putting your things in boxes, carrying them, and taking them out of the boxes later.

License and Insurance
Verify that the packers and movers have the necessary licenses and insurance to operate in Vadodara. This is important to ensure that your belongings are protected during the move.
Cost
Obtain quotes from multiple packers and movers in Vadodara and compare their rates. Don't always opt for the cheapest option as this may compromise on the quality of service.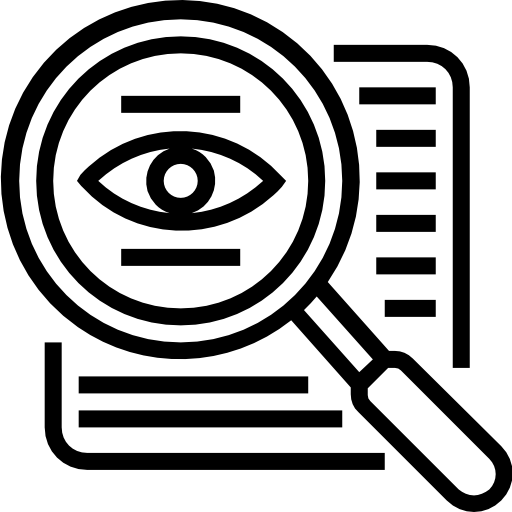 Transparency
When you're searching for a company to work with, it's important to find one that's really open and honest about what they do, how much they charge, and the rules they have. Make sure they don't surprise you with extra fees you didn't know about. It's like making a new friend – you want them to be upfront and clear about everything.
Customer Service
Evaluate the level of customer service offered by the Vadodara packers & movers. Choose a company that is responsive to your queries and concerns.
Reputation
Look for a company with a good reputation in the market. Check their ratings and reviews on online platforms to see what previous customers have to say about their services.
The Benefits Of Hiring Packers And Movers In Vadodara Gujarat
1. Imagine you're getting ready to move to a new place in Vadodara. You know how important it is to make sure your stuff doesn't get broken or damaged during the move, right? Well, there are these really skilled folks called professional packers and movers in Vadodara, and they're like the superheroes of moving!
These experts know all the tricks to pack your things safely. They use strong materials to wrap everything up so that nothing breaks on the way. They've done this so many times, it's like second nature to them. So, you can relax and trust them to take care of your stuff while you focus on other things during your move. It's like having a helping hand for a stress-free move!
2. Hiring experts who help you move and pack is a big help! They handle everything like packing, moving stuff, and unpacking so you can do other things you need to. They're really good at what they do, so your things will get to your new place quickly and safely. It's like having super helpers for your big move!

3. Packers and movers companies use really good stuff to wrap your things so they don't break when they're moving them. They also give you a kind of protection plan in case anything gets damaged while they're moving it. They have special tools and know how to carry heavy and delicate stuff without any problems. It's like they're the experts at making sure your things get from one place to another without any issues.

4. Packers and movers companies have really nice trucks and vans to move your stuff. The drivers know all the roads and can get around traffic to bring your things on time. When you hire them, moving becomes easy and stress-free for you.

5. Moving can be a bit overwhelming sometimes, but guess what? You've got some super helpful friends called packers and movers! They're like your moving superheroes. They handle all the hard stuff – packing your stuff safely and unpacking it at your new place. So, you can kick back, relax, and enjoy your awesome new home.
Now, you might be thinking, "But won't they cost me extra money?" Well, here's the cool part: in the long run, they can actually save you money! How? By making sure your stuff doesn't get damaged during the move. Plus, they'll save you a ton of time and energy, so you can focus on the fun parts of moving. It's like having your own moving magic team.
6. Imagine you're moving to a new place, and you have lots of stuff to take with you. Well, there are these really helpful people called packers and movers. They come to your old home, pack up all your things, and then take them to your new home. You don't have to worry about carrying heavy stuff or breaking delicate things.
These packers and movers are experts at this, and they've been doing it for a long time. They can move all sorts of things, even your fragile items and big, heavy furniture. It's like having moving superheroes to make your life easier!
7. They can make things just the way you want them. If you need help moving your whole house or just a few things, they'll do it just for you.

8. If you need to store your items for a short or long period, packers and movers offer secure storage facilities. Their warehouses are equipped to store your goods safely until you are ready for delivery.
Frequently Asked Questions